Figures are always the leading role of the oil painting art. Figure painting is the most important painting subject in the art history. Famous figure oil paintings were also reproduced mostly in oil painting market. The artist needs to study the human anatomy, proportion, structure and moving perspective for painting. When reproduce an oil painting, the artist is required to follow the shaping rules strictly and managing the tiny color changes, human inner spirit and character in the original oil paintings. We can see many great master pieces came from different history stage. The painting skill and art conscious are very different based on the social background. They expressed their art views by their art language.
Generally speaking, figures oil painting includes head portrait, full size oil painting portrait, nude paintings, group portrait, genre painting and history paintings.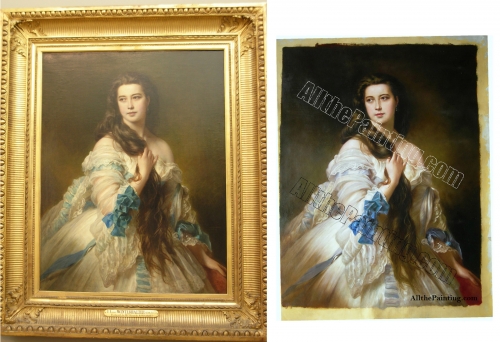 The correct observing skill leads the museum quality oil painting reproduction. Firstly the artists need to positively feel the whole oil painting as a union and analyze the figures' proportion, postures, and spirit character as a basic impression. During the painting process the artists need to complete the vivid spirit of the painting art. The artists need to consider about the original oil painting images, features, colors and the painting atmosphere for getting a perfect painting reproduction. The light would affect the painting color. It is also an important element for painting. The painting colors show the difference of color tone and light degree. That's why the artists need to think about the relationship of figures and the whole painting composition.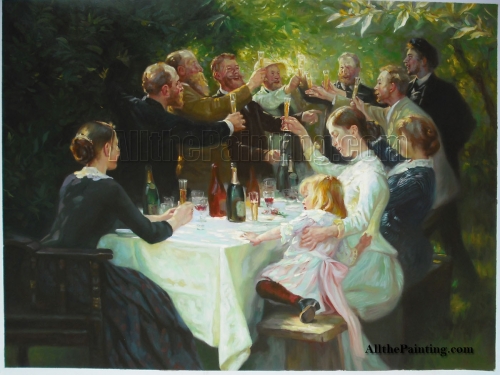 The shapes of figures are closely connected with the painting color. The figures in the original painting image appeared differences under light. Choosing a right light souse for painting is necessary. The colors of parts need to coordinate with the whole painting. A museum quality oil painting must be with strict figure shapes and the vivid painting colors. As a high level artist, the artist needs to command a total view of the painting. A common matter is that the artist always neglects the whole painting composition when he is concentrating in the painting parts.
Shape and color dependent each others in a painting. It's vital to distinguish the warm color and cold color tone, manage the color complementary and saturation. Shapes appear in the color changing, color is flowing in the shape forming. For painting a high quality oil painting reproduction, the artist also need to consider about the painting background and the original enthusiasm of the oil painting. He needs to trace the details for producing an ideal figure oil painting.